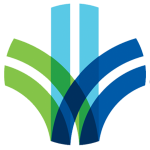 When it comes to Website promotions, it is important that you check your site for integrated Search Engine Optimization (SEO) factors. The SEO health of your Web site plays an important role in guiding search engine robots to the correct page on your site.
Our On-page Search engine optimization packages not just makes your Web site SEO-friendly but enhances the overall user experience as well. Because On-Page SEO is generally only done once it becomes a more affordable, incredibly significant and extremely effective search engine optimization strategy for your business.
Our Search Engine Optimization (SEO) plans include the tactical objectives to be used to accomplish the following SEO goals:
Increase inbound leads at a low cost
Expand the reach of thought leadership content
Engage and excite influencers
Better understand, identify, and engage potential buyers
Improve customer service and satisfaction
Enhance outbound campaign program effectiveness
Search Engine Optimization Packages include
 
Basic
Intermediate
Standard
Keywords
10
20
30
Reporting and Software
Keyword Finder
Keyword Mapper
Phone Tracking
$10 Credit
$10 Credit
$10 Credit
Onsite (One-time)
Onsite report & implementation
10
20
30
Conversion Optimization Report
Title, Description, Density
Index Check
Google Search Console
Google Analytics Check
Backlink Anchor Text Screen
Schema.org Check
Canonicalization Check
404 Error Check
Robots.txt & Sitemap Review
Setup Phone Tracking
Portal Web to Lead Setup
Website Copy Edits
3 page
7 pages
9 pages
Content (recurring)
Onsite Blog
1
2
3
Articles
4
6
10
Visual Asset for Onsite Blog
 
1
1
Featured News
 
1
1
Syndication (recurring)
Post Blog on Client Website
1
1
2
Article Syndication
4
6
10
Featured News Placement
 
1
1
Twitter sharing on category accounts
12
18
30
Visual Asset Placement on Blog
1
1
#3020
#3030
#3040
Our online dashboard makes it easy to review campaign results, including rankings and conversions.
Pay-Per-Click Packages include
 
Starter
Growth
Monthly Media Budget
Up to $1000
Up to $2500
Reporting and Software
Setup
Ongoing Campaign Management
Ad Platforms Supported
Google or Facebook
Google and Facebook
Keyword AdGroups
10
20
Retargeting
Mobile Ad Campaign
Contextual Display Advertising
Text & Display
Text & Display
Campaign Goals (select one)
Maximize Clicks
Cost Per Conversion (Lead/Phone)
Reporting & Customer Service
Account Review
Email Report
Email Report
Narrative & Custom Reporting (if needed)
No
No
 
#1004
#1010