How To Boost Your Search Engine Rankings
Globally, people are making google searches every second, and there are hundreds of results for just one search. Due to the surge in the number of websites, website owners need to find ways to optimize their websites in search engines so as to rank on the first page when a related search is performed.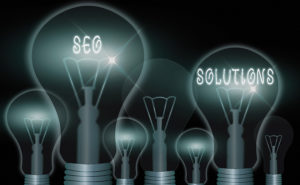 Search engines like Google and Bing have different algorithms that they use to rank websites. However, some common aspects like the use of quality content, use of keywords, and link building are presumed to remain as major SEO strategies for the long haul. Once your website ranks on Google, you'll be able to drive in organic traffic into your website, and with the use of good copy, achieve high conversions as well.
So how can you optimize your website for search engine rankings? Here are a few steps to put into practice.
What are the steps to Optimizing Search Engines?
There are over twenty ways to improve search engine optimization on your site. Here is a shortlist of the best SEO practices:
Blogging and Content creation- There are several ways you can create content from your website. First of all, your website should have a well-written copy for the main pages (Home, About, Services, Contacts), that clearly define your company and services. To maximize SEO, practice blogging where you can publish long-form written posts that are engaging and informative to readers on your blog page. Other great content you can use include call to action buttons, graphics and images that make your website interactive
Get backlinks to your site – A backlink is when an authoritative site links their content to your website. This shows Google that the information you provide is of good quality in your niche. One way to get backlinks is when you notice broken links on the web, take advantage of the link, contact the link owners. Give them excellent content to link to.
Outbound links- This involves adding links to your content from authoritative sites. Whenever you add statistics or any news details, remember to add a link, especially from high traffic sites.
Use of long-tail keywords – You need to do keyword research to get the best keywords. Think of the words that most people would search for when they want a particular service or help. Tools such as Google Keyword Planner will help you come up with relevant keywords for your niche without too much hassle.
Make your website mobile responsive – In 2019, 53% of internet researchers used their mobile devices to browse online. When a website is responsive, it means that its interface resizes to fit the screen of the user whether on mobile, tablet, laptop or desktop. This means that no matter where your prospects are accessing your site, they'll be able to view all content without straining.
Search engine optimization comes down to the quality of content, the use of search tools, and website interactiveness. It's always about the reader; therefore, if the reader is impressed, then you'll be able to rank even higher through social shares and content subscriptions.
Let Us Help You Optimize Your Search Engines
We have given the best tips to rank well on search engines. However, it's near impossible to rank well on Google without the help of professionals in optimizing your search engines.
Would you like your business site to rank best in the search engines? Contact us today to get a free quote.